Welcome to the Pokemon Peganium and Fireus website!
Pokemon Peganium and Fireus
Prologue

Welcome to the world of creatures called pokemon. Pokemons are animals living in world alongside with people. This creatures live in sky, water, underground, and in cities or wild areas. There are many types of pokemon. Our know types are: normal, fire, grass, water, electric, bug, dragon, flying, fairy, dark, ghost, rock, ground, psychic, ice and fighting. In this world there are many regions and islands, for example Kanto, Alola or Unova.

In the region called Sinnoh explorers found ancient script with legend. On this script was written:

"Underground region that was built by humans that were researching about the legendary creatures that are living on other planets. They once found a legend that was seing: On planet called Peganium that is called from the pokémon living there that looks like ice horse with strong wings - Pegatus. On second planet called Fireus is living tall fire dog with powers of telekinesis that gives him ability to fly - Firesight."

After many years in the region called Johto scientist discovered how we could travel to space and what creatures live there. They called their types (to keep it simple) like every other but they have word 'space' in the beginning. From that moment humans could travel to space but no one found the mysterious legendary pokemons, even if they were on these planets where was said in the ancient script. Humans made cities and they splited them in regions.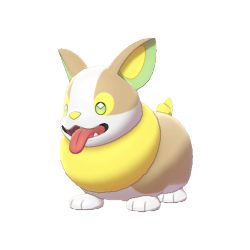 2.Chapter 1 "New beginnings"

"Good mornin' everybody!" - Jack said.
He just woke up. Jack was sitting in bed. He was alone in his home - like always. His parents are professor's assistants and they are always busy. Jack left his bedroom and looked at his Yamper. His pokemon was slipping. He has Yamper since he was 10.

"Typical Yamper" - Jack whispered. "He always is a heavy sleeper."
He made himself some breakfast, dressed up, and go outside with Yamper.

While walking he saw a light.
"I wonder what it is"- he said. "Lets see..., ...! A pokeball?! Strange... It looks like its abandoned." Pokeball was full of dust but it looks like it have pokémon in it. He throw it and weird pokemon shows up. "Who's that pokemon?"- he said. Jack's Rotom phone shows up. "NO DATA" - says pokedex. "What? I need to show him to my parents. Maybe they will know."- says Jack.
He grab mysterious pokemon's hand and starts going home but pokemon is still standing.

He picks him up and go back home.

Jack fed pokémon and tries to communicate with him.

"Who are you? Where are you from? At least how can i call you? "- says.

"Wa-Wadm-Wadma" -pokemon says.

"Wadma... interesting"-Jack says.

When he said name of that creature Wadma smiles at him and hug him.

"O...k...a..y..."-he said falling asleep from sleep powder. Only thing he saw after that was something using sleep powder on Yamper and Wadma escaping from some kind of pokemon.


3.Chapter 2 "Mysterious place"
Jack woke up. He's arms was tied up with strong rope and he was sitting cross-legged. Yamper was lying on he's legs tied up too.
Jack was scared. He started petting Yamper to stay calm. Yamper was scared too. He was looking at Jack half sad half cheerful eyes. Sudenly someone came.
"Who are you?" asked Jack.
He didnt answered. He untied ropes on Jack's legs and help him stand up. Jack followed man with Yamper on hands. They came to small room with 2 chairs and table on a middle.
"Sit down" man said "I want to ask you some questions. How did you found that pokemon?"
"I...i.i.. f.ff..ound him... " he was so scared and stressed that he couldn't speak.
"I...i.i.. f.ff..ound him... " he continued "I..I..I mean..n..n i found d..dusty pok...keball on the ground..."calming down" and i threw it... i knew there was a pokemon in that pokeball but I don't know why... my rotom didnt recognised him..."he stopped.
"Okay, enough. Cant we let him go boss? He don't know much."man spoke.
"NO"-said boss on speakers.
Then his vision pitched to black.
After few seconds he was back in the cell in the same position with Yamper on his legs.
Yamper was not asleep. Probably he was hurt. He couldnt move much and he had some bruises on himself. After trying to rescue Jack he could get hurt. Jack was still patting him. He didnt much either. Jack was hurt too. He was sore, sleepy and he had terrible headache. He took of rope from Yamper (it wasnt tied to hard) however this didnt do much anyway but still it was more comfortable for him at least. Jack went to sleep to have some rest.
4.Chapter 3 "Dreams"
(
8 years earlier.

"Hahaha Yamper stop!" Jack said'' Hahaaahha please stop licking me!''
Jack was in his old home garden on earth 10 days before humans traveled to space to live in cites there.
''Jack! Dinner ready!'' mom said.
''Coming!'' he anserwed.
Jack was only eleven years old.
''Happy birthday!'' mom and dad said '' Youre eleven years old!''
Jack hugged his parents and they ate cake together.
''We have surprise for you! We are going to live in city on planet Peganium!'' parents said.
''Say whaaaaaat?!''Jack said.
(
The dream has end and Jack woke up. It was dark but he saw the lines of the objects. Yamper was asleep. Jack grew drowsy and he go to sleep again.
(
3 years earlier
''Jack! Come back here!'' dad said.
''Leave me alone!'' Jack yelled while entering his room.
Jack were arguing with parents about living on Peganium and their job.